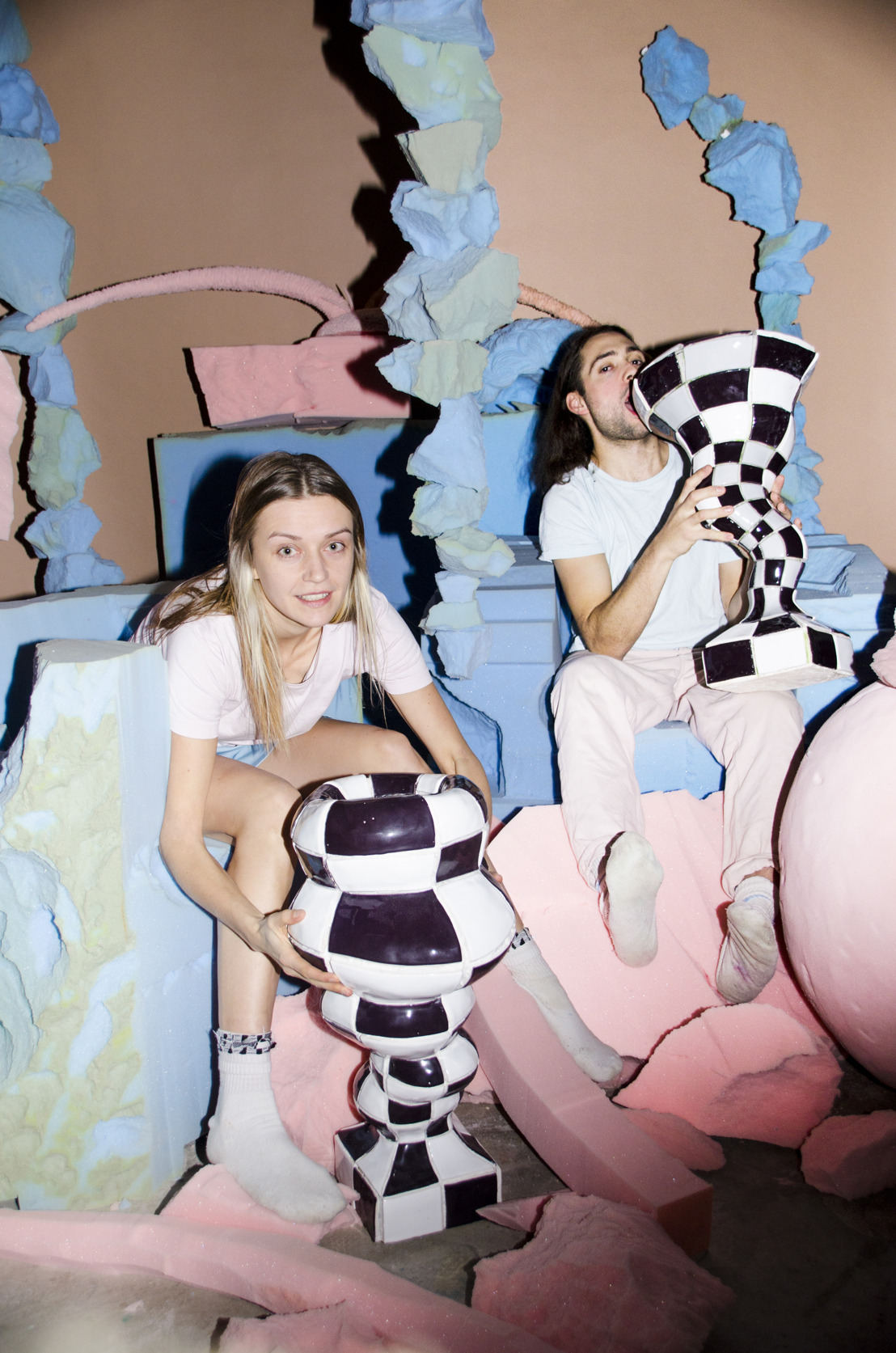 Fosbury & Sons cureert spannend Belgisch design tijdens 'Design Art Night' I 12.02
in samenwerking met Collectible, Veerle Verbakel en Maarten Statius Muller
Vrijdag 17 januari 2020 — Voor deze tweede editie van 'Design Art Night' verenigen designminnende bedrijven Fosbury & Sons, Collectible, Veerle Verbakel en Maarten Statius Muller zich opnieuw om bijzonder Belgisch talent in de kijker te zetten. Ditmaal schijnt hun licht op 'Designer van het Jaar' Linde Freya Tangelder van Destroyers / Builders, het duo van touche—touche en Lionel Jadot. Liefhebbers van design kunnen dus zowel gevestigde waarden als nieuw talent ontdekken tijdens deze Design Art Night op woensdag 12 februari bij Fosbury & Sons Albert in Brussel.
PROGRAMMA
7 – 7.30 pm
Introductie door de organisatie
Stijn Geeraerts – Fosbury & Sons
Liv Vaisberg & Clélie Debehault - Collectible
7.30 – 9 pm
Speaker sessions
Linde Freya Tangelder (Destroyers / Builders)
touche—touche
Lionel Jadot
9 – 10 pm
Networking & Drinks
OVER DE DESIGNERS
Linde Freya Tangelder (Destroyers / Builders)
Designer van het Jaar 2019
Within the works of Destroyers/Builders an interaction between the furniture pieces exist in an overarching inspiration; found in architectural elements, materials or building techniques.
The works of Linde Freya Tangelder, founder of the studio, highlight the field between industry and human, through diverse materials. Both low- and high-end materials get revalued, reconsidered and transformed. The interventions and finishes by hand, give these architectural objects a tactile aspect. Destroyers/Builders takes on projects that range from commissions to self-initiated projects, and extends across the realms of both architectural furniture and interior projects. The practice is founded in 2014 and Antwerp & Brussels based.
Linde Freya Tangelder is also of BRUT collective – a practice of 5 Belgian designers with a focus on collective installations and scenography. BRUT emphasizes the personal idiosyncrasies into a dialogue, materialized through scenography and installations.
The dynamic duo touche—touche, Théo Demans (1992, FR) and Carolin Gieszner (1989, DE), currently living and working in Brussels
Carolin Gieszner and Théo Demans work together as the dynamic duo touche—touche. Part of a nouvelle vague of young creators/ scenographers/ collaborators for functional installations, they currently work from the Alfa.Brussels residency in the famous Zaventem Ateliers. The duo made a name for themselves internationally, working together since 2018 on their immersive scenographies and reached institutions like Haus der Kunst Munich, Bonnefanten Museum, Stedelijk Museum.
The evasive (hardly graspable) practice of touche—touche, transports the viewer to an empire of dreamlike falseness and tactile illusions. Lacquered wooden tiles, foam rocks; simulated textures give the viewer a highlighted awareness of touch and thinking processes. Like in a Alexandro Jodorowsky movie, senses are played with and reality slowly resides to a secondary position.
Born in Brussels in 1969, Lionel Jadot is an interior designer, artist, designer, filmmaker, adventurer. But all at once, preferably.

Lionel Jadot is firing on all cylinders. 'I never throw anything, I pick up everything. Not having a green thumb, I'm trying cuttings, weddings against nature. I never forget a line.' He's inviting us in subtle, off-beat worlds, on the edge of reality. Its material is made of dilated time. A wandering spirit, he seeks a protective balance in a hostile world. It is his constant questioning: what happens to the place where we live?
PRAKTISCH
Design Art Night - Curated for the Curious
Wednesday 12 February 2020
Fosbury & Sons Albert
Koning Albert II Laan 7
1210 Brussel