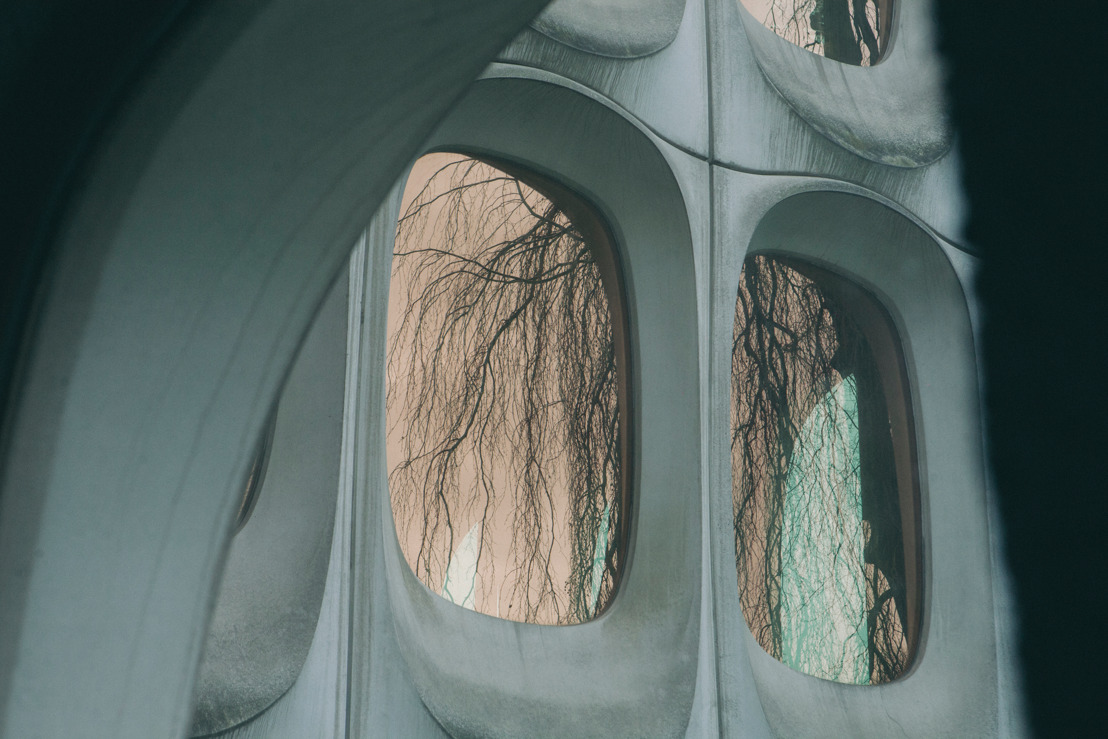 Fosbury & Sons to invade Brussels with three new locations
Tuesday, May 15, 2018 — Fosbury & Sons, aka Belgium's finest office, has turned its attention to the Brussels market, a year after its launch in Antwerp. Following its success in the WATT Tower in Antwerp, where the company has already expanded to 5600 m2, Fosbury & Sons is about to open no fewer than three new serviced offices in Brussels in 2018. In this way, Fosbury & Sons will bring its innovative vision of 'the office' to Brussels and introduce a new, high-quality way of working and living. Again, Going East's interior architects will deliver the most impressive interiors, while food partner Coffeelabs will provide fresh, healthy, and delicious dishes. The office is dead, long live the office!
"With Fosbury & Sons, we want to make a change and have a real impact on the way people work and live. To achieve this impact, we will have to accommodate as many people as possible in the short term. At the same time, we feel that market demand will continue to grow, which means that growth is a logical step." Stijn Geeraets
The three new locations, offering 15.000 m2 in total, will be inspiring and professional workspaces in the city where entrepreneurs, digital nomads, and small and large companies can come together. Fosbury & Sons' members will have access to all locations. This means that an excellent geographical spread is essential. For each new location, Fosbury & Sons' founders Stijn Geeraets and Maarten Van Gool will be looking for the right local partners and employees, because they believe that local connections are crucial and contribute to the feeling of 'coming home'.
1. Fosbury & Sons The Office 'Boitsfort'. Opening anticipated in autumn 2018
Fosbury & Sons' second location, close to the Sonian Forest, is every bit as good as the first. The eye-catching building is a modernist masterpiece by post-war architect Constantin Brodzki. Brodzki graduated from La Cambre and began exploring the possibilities offered by modern building techniques, thanks in part to his keen interest in technology.
Fosbury & Sons' The Office 'Boitsfort' has more than 7000 m2 of available space. Early birds will receive a 30% discount.
2. Fosbury & Sons The Office 'Albert II'. Opening anticipated in spring 2019
Five thousand square metres in the heart of Brussels. On the Boulevard Roi Albert II, the slogan 'the office is dead' has become a reality. Fosbury & Sons wants to breathe new life into the stereotypical office environment by upgrading a typical office building. Once renovations are complete, Fosbury & Sons' The Office 'Albert II' will be a zero-energy building. Fosbury & Sons' founders fully believe in the area, with its central location close to Brussels-North railway station and the future KANAL Centre Pompidou.
3. Fosbury & Sons The Office 'Alfonse'. Opening anticipated in spring 2019
Three thousand square metres in Groot-Bijgaarden. This excellent location has good accessibility from the main approach routes. The former warehouse will be fully renovated in cooperation with CAS architects.
_____________________________________________________________________
THE RENAISSANCE OF WORK
With Fosbury & Sons, Stijn Geeraets and Maarten Van Gool introduced a new way of working in 2016. As a member of Fosbury & Sons, you will enjoy the comforts of a professional office, with the cosy warmth of your living room, the services and looks of a cool boutique hotel, and the relaxation of your leisure time.
Fosbury & Sons also provides people at work with the tools to make their (working) lives even more interesting. Useful professional services, educational talks, and fun events increase your quality of life during and after work. Fosbury & Sons creates a high-quality work environment that offers inspiration before, during, and after work.
"With Fosbury & Sons, we want to meet the requirements of today's generation. Modern employees or freelancers don't want grey office environments. At Fosbury & Sons, they will find professional workplaces including useful services that increase their quality of life. This includes interesting talks, professional consultancy services etc. We also offer fun during and after work with concerts, a welcoming bar and lobby, a library, delicious and healthy food, sports classes, and lots more." Stijn Geeraets
Let's bring work to life
Fosbury & Sons wants to revive the 'work' concept and encourage cooperation beyond the boundaries of companies. Freelancers, business nomads, and employees of small and large businesses in various sectors from within and outside the city are all welcome. This means we can cooperate to set up a valuable and robust network.
Employees of companies in other cities can also find spaces at Fosbury & Sons so that they can work in professional environments away from their home city. This new way of working can help to address the mobility problem. Employees do not have to commute to the central office every day and can still work with their colleagues in professional environments.
Fosbury & Sons is the inspiring answer to the grey office and similar work mentality. Cooperation beyond the boundaries of companies, both literally and figuratively, makes flexibility and entrepreneurship possible.
Not just another co-working space
Fosbury & Sons is not a co-working space but a new vision on the 'office' concept, in which the wellbeing of the members is central.
"In the first phase, we focused on an offer for flexible workers and companies with up to ten employees. But we found that companies with around 35 employees are also looking for externally organised working environments. This is new: previously, it was either co-working or a typical office. The boundaries are blurring." Maarten Van Gool
_____________________________________________________________________
MEMBERSHIPS
Fosbury & Sons offers monthly memberships or customised packages so you can enjoy a professional workspace in beautiful, sociable, and fully serviced environments. An overview of the different memberships can be found here.
Fosbury & Sons aim to offer its members consultancy services about legal issues, taxation, HR, and marketing, as well as other services such as sport and health. In this way, (small) companies can easily find the support they need and grow faster.
Members of Fosbury & Sons can use the consultancy services, sign up first for talks, concerts, and other fun events (free of charge or with a discount), and will have access to the extensive network of companies. All this in beautiful, luxurious surroundings with lots of added extras.
What is included in the membership?
Access to all Fosbury & Sons' locations, 24/7 for certain memberships.

Meetings or talks can be held in the informal seating areas, at the nomad tables, in the library, and the lobby. Or you can book a more formal separate meeting room. (For memberships starting from 'Resident', meeting rooms in the resident area are included.)

No time for sports or healthy eating? The sports lessons and Coffeelabs' freshly made dishes make this a thing of the past. The opening of the very first Fosbury & Sons GYM is also planned.

Discounts on or free access to Fosbury & Sons' events, talks, concerts, performances, parties, etc.

You can freshen up at any time of day in the showers. These are ideal for keen cyclists who like to cycle to work.
_____________________________________________________________________
BUILDING & INTERIOR
The unique design agency Going East, set up by interior architects Anaïs Torfs and Michiel Mertens, will provide the new Fosbury & Sons buildings with luxurious, professional interiors with a mature and warm feel. Other Going East-branded projects are the gastronomic restaurant Veranda, the craft bakery Konditori, and the Japanese-inspired hairdresser ISU.
INTERESTED?
The opening of the Fosbury & Sons' first office in Brussels in planned for autumn 2018. You can register for membership now using the contact form. Early birds will receive a discount. Fosbury & Sons' Members can visit any Fosbury & Sons location.